During the past few years, when I attended a lot of local conventions, I met many new authors and artists, but one seemed to elude me. I noticed that he and I were Facebook friends with several of the same people, but for some reason, we had not yet met.
That changed at Westercon last year. That's when I finally met David J. West. He's my next Profile Of Local Authors/Artists I Know (POLAIK). The first thing that I noticed was how well dressed he was. I never know how to dress when I go to one of these things. Should I be casual, or dress up? Should I wear a tie or at least, a jacket? I usually opt for comfort over fashion. David looked great! He had a very nice tie and jacket and he looked like a serious contender.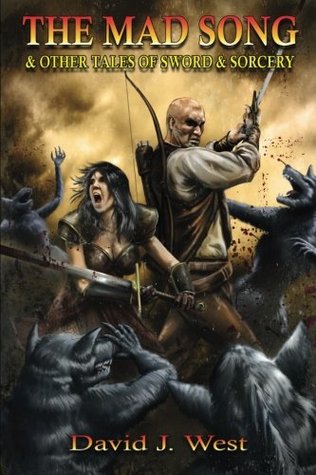 And when it comes to writing, he is serious. The man has produced several volumes of content, from short stories to novels. I've only picked a few from his lexicon. Another interesting aspect of David is the guy seems to get a lot of pictures at these conventions. You can see some examples of his selfies at his website:
HERE
.
The more I've gotten to know David, the more I like him. He's done just about everything when it comes to jobs. He works so he can write and the pictures he's shared of the library he's building at home is more than impressive. It shows how important the written word is to him. There's a reverence, a respect.
David's also part of the Space Balrogs performing group. Their website can be found:
HERE
. I had the pleasure of taking part in one of their events at last year's Salt City Steamfest. Basically, in this particular game, three authors represented three different populations. The goal of the game was to convince as many of the audience members as possible to support your cause. The winner was the author who ended up with the most supporters. Dave Butler, David West and myself faced off and in the end, it came down to David West and myself to see who'd win the game. I'm not saying David cheated, but when someone wandered into the game near the end, David pounced and that one person tipped the scales in his favor.
No, I'm not bitter.
If you're at a convention and you see David J. West is going to be there, seek him out and strike up a conversation with him. It will be well worth your time. But, just a warning, he might be wearing Larry Correia's credentials.