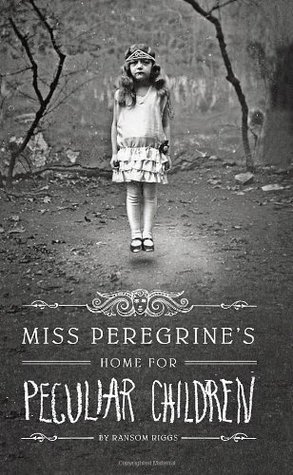 *
A friend suggested I read out Ransom Riggs's Miss Peregrine's Home for Peculiar Children. So I did. It is a pretty good book, and for the right age group, it is a fantastic book.
I had no idea what to expect from this one. I usually don't do a lot of research on new books, even ones I know nothing about. But I did trust my friend who offered the suggestion. She is well-read and knows the type of books I like.
If you're not familiar with this book (like me...), the best way I can describe it would be Brigadoon meets The X-Men. Jacob, the book's main character, travels to England where he finds out about all those crazy stories his grandfather used to tell him. Jacob finds a school, or the remains of a school complete with photos of all the students. After some more searching, he finds so much more.
The book is about teenagers which doesn't necessarily mean it's a young adult book, even though most young adult books deal primarily with teenage issues. There's magic, time travel, and paranormal baddies. The book was never boring and it flowed well.
I think those who like the Harry Potter books will enjoy this as well. Of course, it's an introduction into this new world so it's not as heavy a read. Riggs has created the opportunity for a series of books to be written with these characters. If he does, I'm sure they'll be great, too.
* Photo used without permission from: https://www.goodreads.com/book/photo/9460487-miss-peregrine-s-home-for-peculiar-children