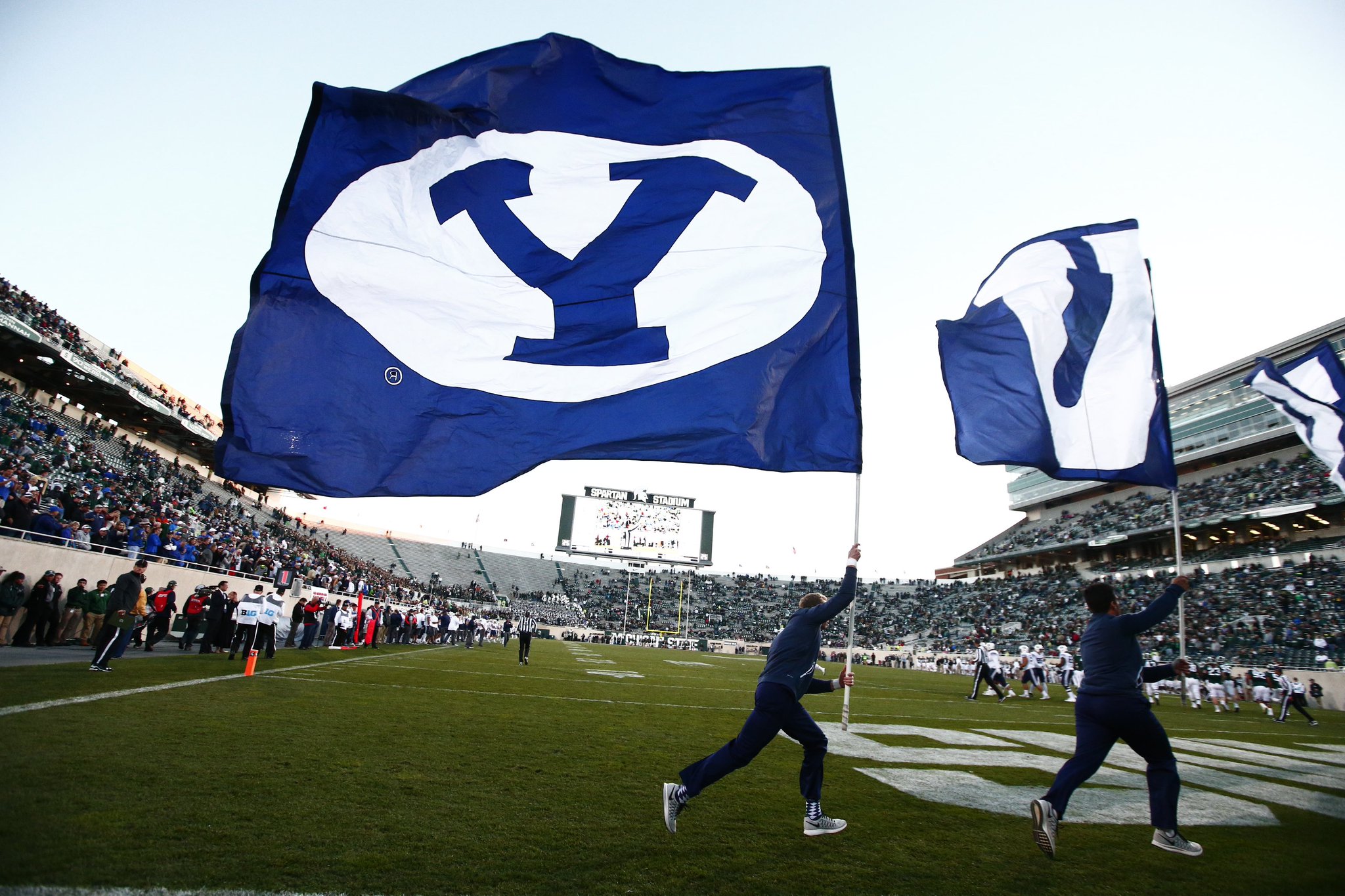 *
I could only watch the first half before I had to go to work. And from what I saw, I thought the men in Blue would have a long trip back to Utah.
Turns out, the second half--the half I didn't get to see--was all Brigham Young.
I've written a couple of times about the Cougars. Growing up they were the premiere team in the state and one of the best in the country. Those days of dominance haven't returned for a couple of decades, but that's the way of things. The game's gotten so much bigger and more expensive. If you're not one of a half a dozen teams, you might get lucky and have a good year, but to be the best year after year, it's so much harder to do nowadays (just my personal opinion, of course...).
When the Y hired Kalani Sitake as their head coach, I knew the program made the right decision. How can I be against a guy who helped make my Utes a defensive powerhouse with numerous alumni playing in the NFL? Even if he brings BYU back to its former glory and they thrash the Utes year after year, I'll always be grateful to him for what he did while he wore red on the sidelines.
Today's win was a good one, one that helps a team with a new coaching staff and identity build confidence. I don't know how good or bad Michigan State is this year, but going into anyone's house and beating them like the Y did today is impressive--a good win.
But as good as the win was, BYU's pre-game moment was perhaps the best part of the game for me. They placed bouquets of roses on the field in honor of two Michigan State players who died recently.

Class act, Cougars--class act!
I don't know if I'll always be rooting for BYU, but today I was and I'm glad they won.
* Photo used without permission from: BYU Photo @BYUphoto on Instagram